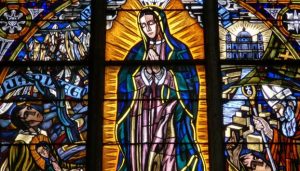 Celebrating 40 Years of Education at Our Lady of the Rosary Wyoming.
SUNDAY 4 NOVEMBER
9.30am
As part of our school's 40th Anniversary in Catholic Education, we will be celebrating Our Lady of the Rosary Feast Day on Sunday 4th November. The day consists of two parts with a Holy Mass at 9:30am with Very Rev Dr David Ranson and Fr Raphael and a celebration which begins directly after Mass.
Some of the fun and festivities will include open classrooms, "A Walk down Memory Lane" exhibition of photos highlighting 40 years of OLR, great food stalls, a collaborative dance performance and items from our Choir and band.
All welcome, so please save the date in your diary!