Currently our Parish is in the pastoral care of: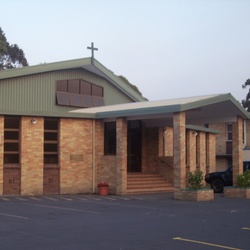 Parish Priest: Fr Peter deSouza
Through prayer and God's help they provide good pastoral care for our parish community. This includes the celebration of Holy Mass, administering the Sacraments and liturgies.
They provide spiritual formation and guidance, bereavement counselling. They also visit those who are sick at home, in nursing homes or hospital.
Contact the Parish
Catholic Presbytery
92 Glennie Street, North Gosford NSW 2250
Website
Tel: (02) 4324 3962
Email parish office
Mass Times
Monday – NO MASS
Tuesday 8.30am
Wednesday 8.30pm
Thursday 9.00am
Friday 9.00am
Saturday 5.00pm (Vigil)
Sunday 8.00am / 9.30am / 5.00pm
Reconciliation:
Friday 9.30am
Saturday 4.30pm
Baptisms: By appointment
Please read the document: Sacramental Programme 2021-2022